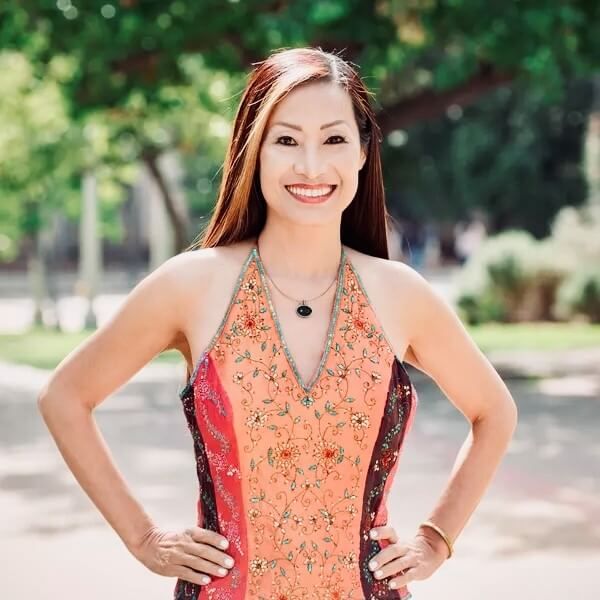 Hi, I'm Wen Chi!
I'm a mental health coach and licensed psychotherapist specializing in treatment for anxiety, depression, trauma and addiction..
Since 1998, I started my career as a clinician working with celebrities and public figures.
Between 2012 to 2020, I was a CEO, Clinical Director and Founder of a Mental Health Treatment Center.
I transitioned into mental health coaching because I wanted to make my signature Wen Chi Method™ more accessible to the public, because I believe in the importance of mental health.
People often ask me why I'm always happy. And the quick answer? It's because I've met my Powerful self, and have lived my life as this Powerful self.
My Super Power and Expertise:

☑️ Worked with many celebrities in a prestigious treatment center.
☑️ Founder of a mental health treatment center in the last 8 years.
☑️ 25+ years of experience as a licensed psychotherapist and mental health coach.
☑️ Specialize in helping people overcome anxiety, depression, trauma and addiction.
☑️ I'm a living example of self-healing from anxiety, depression, trauma and addiction.
☑️ Creator of the Wen Chi Method™ that has a high success rate for rapid healing, specifically for anxiety, depression, trauma and addiction.
The Wen Chi Method™

With my background in psychology and my knowledge of both Eastern and Western philosophies, I created my signature therapy work - Inner Twin.
As soon as I was able to get connected with my authentic self, my Inner Twin, the intense feeling of loneliness. worries and self-doubts disappeared. I was able to recover from anxiety and depression and heal myself completely.
This is why I'm very passionate about this work! There is an ancient Chinese saying, "It's better to teach a man how to fish, instead of feeding them fish."
I want to give you a set of tools that will serve you the rest of your life, so you will never go hungry again - spiritually speaking.
With the Wen Chi Method™, many clients were able to overcome their anxiety and depression in just 4 weeks! Most importantly, they were able to get connected to their Power Source, their authentic self!
Rapid Healing is REAL!
Today, I've helped thousands of people successfully recover from anxiety, depression, trauma and addiction in record time. I rarely invest in ads because my work speaks for itself and I've gotten quite a lot of referrals.
I'm committed to changing the world by helping you tap into your Inner Power. When you're aligned with your authentic self, that's when magic happens!
Want to Meet the Powerful YOU today?
Book a 20 min FREE discovery call with me!
Let's get you on the right path to freedom from anxiety, depression, trauma and addiction!
Let's Talk